Our Team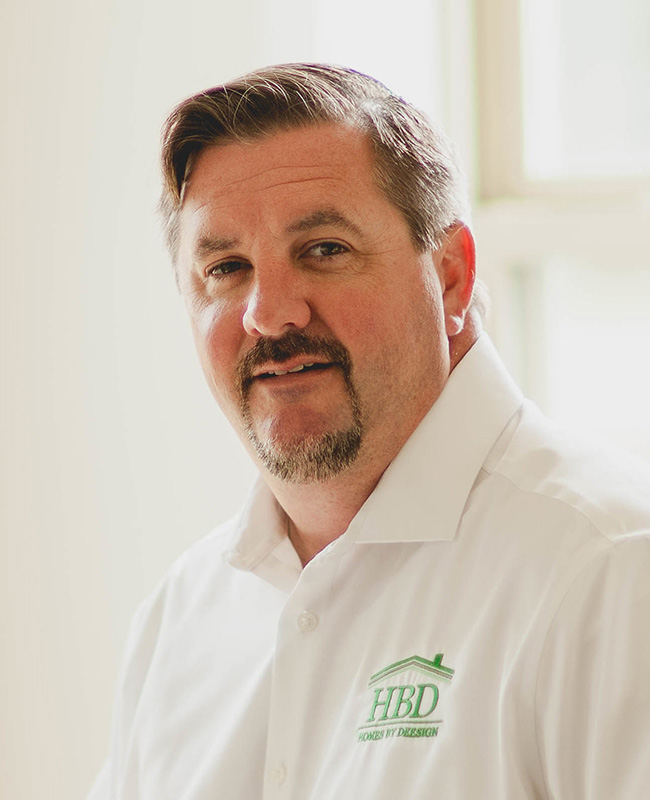 Bob Dee Jr, President
Robert "Bob" has been with HBD Homes, Inc since 1995. He started in construction at an early age learning each trade needed to complete a home while obtaining his bachelor's degree from SIUE. His experience helps him to manage effectively ensuring that each home is built to the highest standards. Bob holds true to providing homebuyers with the newest, most sophisticated construction technology as well as the maximum in comfort and enjoyment.

As president of the company, Bob is never too busy to explain our process and why we do things, whether it be carpenter, vendor or client. Bob strives to make the building experience a stress free process using his ability to manage and lead by example.

Bob lives in Mascoutah with his wife Heidi, their 2 boys, Ethan and Logan and boxer Odin. As a past president of the HBA of Southwestern Illinois, Bob stays active in the association by remaining a board member and being on various committees. Bob enjoys spending time at home with his family, but when he needs to get away, he prefers to go hunting, fishing and diving.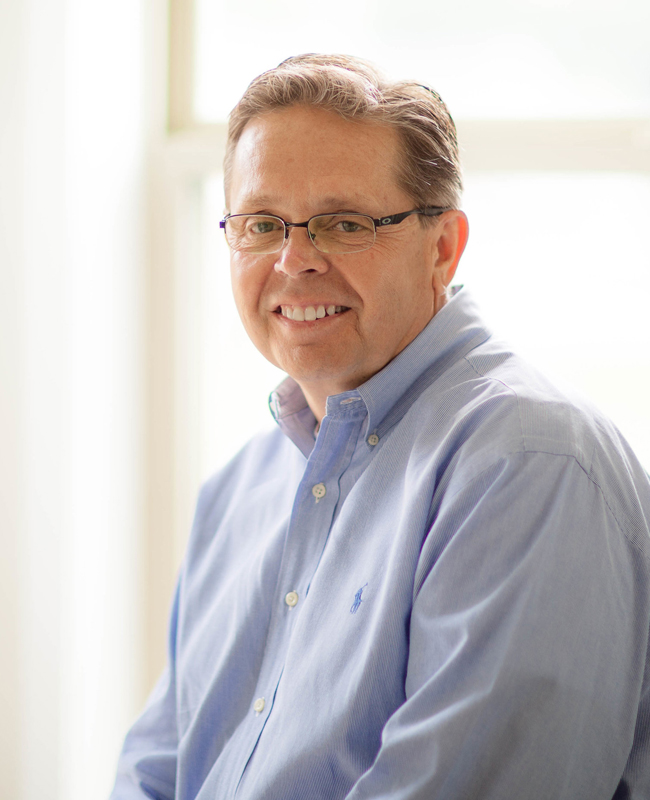 Dave Dobbs, Vice President
David Dobbs joined HBD Homes in January of 2016 as Project Manager. As a project manager, David's responsibilities included cost estimating, budget development, scope development, and design of custom homes, meeting with clients, contract administration and construction management. Prior to joining HBD Homes, David owned Dobbs Construction, Inc. Designing and building custom homes, residential additions and remodels, commercial tenant build-out and industrial remodeling. David became a carpenter in 1977 while working for James Dobbs Contracting and attending 4 years of Carpenter Trade School and taking drafting classes. As a fourth-generation carpenter, David has extensive client building relationship skills in residential design build for new custom homes, industrial remodeling, and commercial tenant build-out.

As Vice President, David is responsible for the general oversight of all projects, as well as, the construction process and quality control.

David and his wife Ruth married in 1985 and have resided in Swansea ever since. David and Ruth have one son, Brendan, who recently graduated from college with a Mechanical Engineering Degree and is working in the Construction Industry. "Dave" as he's called by friends, enjoys golf, boating, intricate wood working and spending time with his family and friends.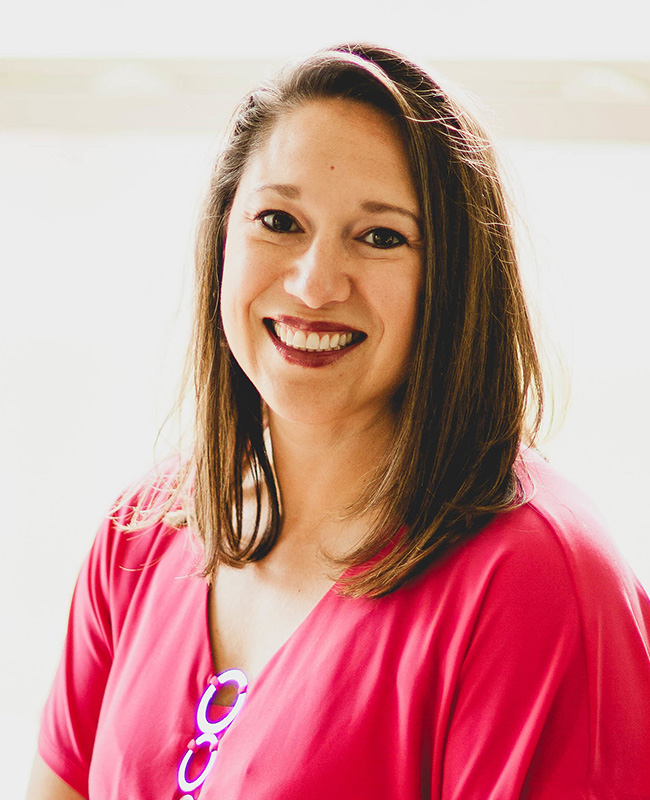 Angie Robinson, Director of Operations, Managing Broker
Angie joined the HBD Homes team in September of 2017. Angie brings with her approximately 20 years of experience in real estate. She began her career in property management in Las Vegas, NV in 1993 working in the apartment industry beginning as a leasing agent and working up to manager. In late 2005, her and her husband moved back to the Metro East Area to be closer to her family. Her experience ranges from commercial construction supply sales, managing homeowner's associations, residential property management, real estate sales, to commercial property management. Angie is responsible for the day to day operations of the company, including all financial aspects of the company and processing all bills associated with each job while maintain budget adherence, insuring all customer and subcontractor's contracts are in order, payroll, IT support, and real estate contract management.

Angie and her husband Bobby have been married since 2003 and had their only child in 2009. Both are devoted to their son Wyatt, and enjoy going to all sporting events he's active in. They enjoy camping and traveling as a family. No matter where they are, Angie is sure to have a book with her to read at a moment's notice.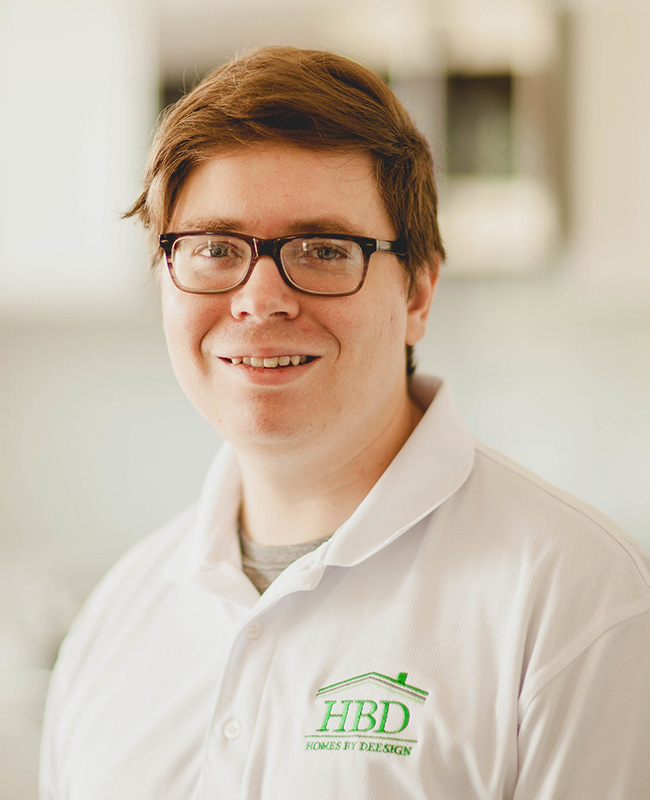 Nathan Cochran
Nathan has been with Homes By Deesign since 2017, but he's been helping the team as early as 2014. Before being hired as office manager, Nathan used his experience as video producer to create a series of videos detailing our company's building process (you can see these videos on our website or YouTube page). Since being hired, Nathan has been learning more and more about the construction industry each day. He's thrilled to be helping people create the homes of their dreams!

Nathan has a BA of Communications from Truman State University. Before college he was a graduate of Wolf Branch Elementary School and Belleville East High School; he's lived in the St. Clair County area for nearly his entire life.

Nathan enjoys technology and the practical yet creative work of home design. He'll be happy to help you create an image of your home through 3d modeling before we even put a shovel in the ground!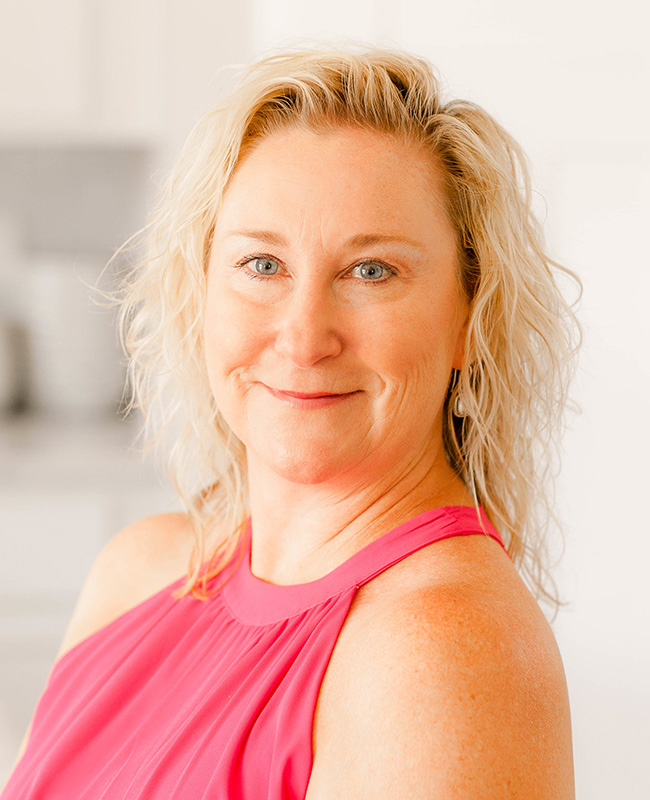 Heidi Dee
Heidi joined HBD Homes in the Spring of 2017 as the Marketing Director. Prior to HBD Homes, she had a career in sales and marketing in the healthcare industry. Heidi holds a B.S. in Social Psychology from Park University. She maintains that her desire to work in the building industry is attributed to her husband, Robert Dee Jr.

Currently, Heidi is a member of Business Networking International-Mid West Chapter. Additionally, she has Chamber of Commerce memberships at Shiloh/O'Fallon and Mascoutah. Heidi has been a member of the Professional Women and Building Council since 2015. While applying her sales background and engaging in networking groups, she helps to increase exposure and enhance the HBD brand.

As a mother of two young sons, Heidi keeps very active. She enjoys spending time outdoors, gardening, running and traveling.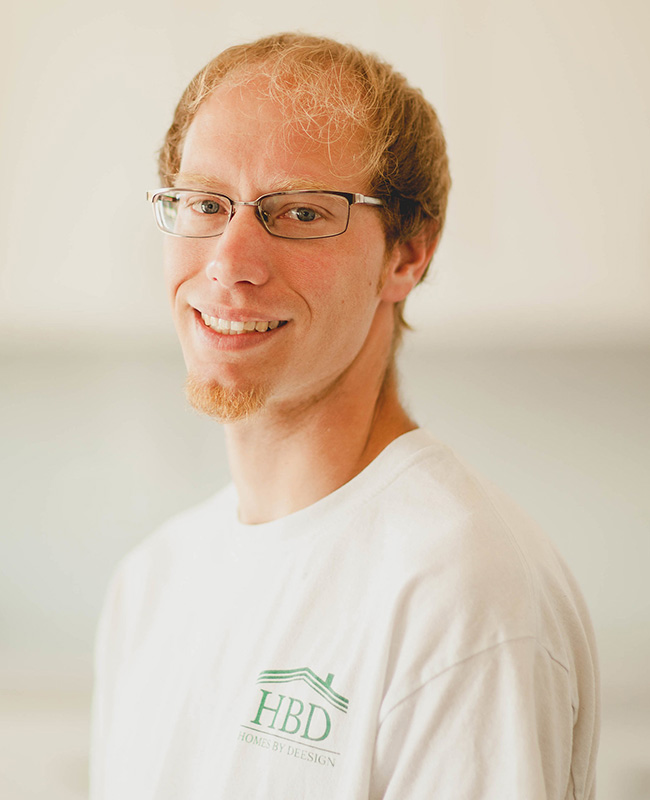 Tony Wheeler
Bio coming soon!